The first time I was a guest of the arte_FITS.Foundation was in 2013. In this first residency I spent most of my time exploring and sketching. Being my work is site specific, metabolize the place and how people moved in it is the fist step.
After producing number of sketches and concepts (documented here) the final proposal was narrowed down to "Infinito" (documented here) . The project is slow art land intervention using both Dorado landscape and Puertorican native plants. For this project I chose to work with the ficus Blanco, plant I have come to respect because of its infinite life and incredible sculptural capability.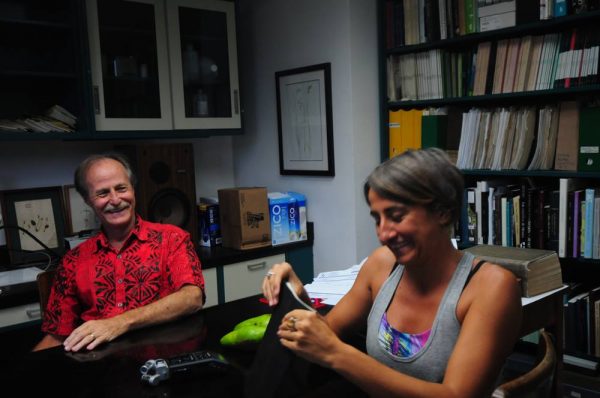 Now back in Dorado, I have been working with both local nursery, Dorado ground keepers and Professor Ackerman Director of #UPRRP Natural History Collections at the University of Puerto Rico, founder of "Flora Virtual el Verde" a Puerto Rican native plant digital database, also source of Infinito research and concept development.
Final, 2 years later I'm back and we have just found the perfect tree to sculpt into an infinite living sculpture.
With the help of Dorado's team, the tree was safely moved to the grounds nursery, where it was given all the love necessary to recover form the transplant. Once it regain its strength, we will carefully sculpt its beaches.
The work will take years. Once completed, the tree will be planted back where we found it and let nature slowly do what dose best: adapt, evolve and prevail.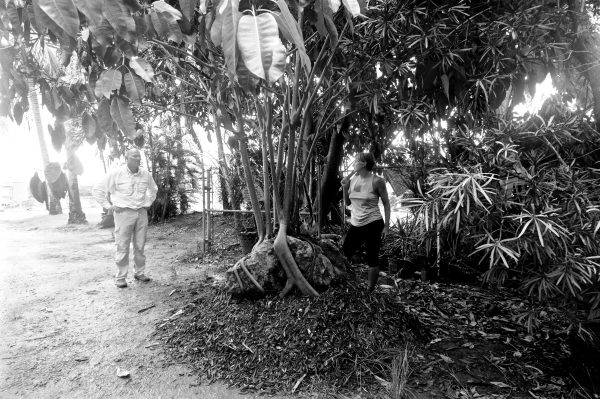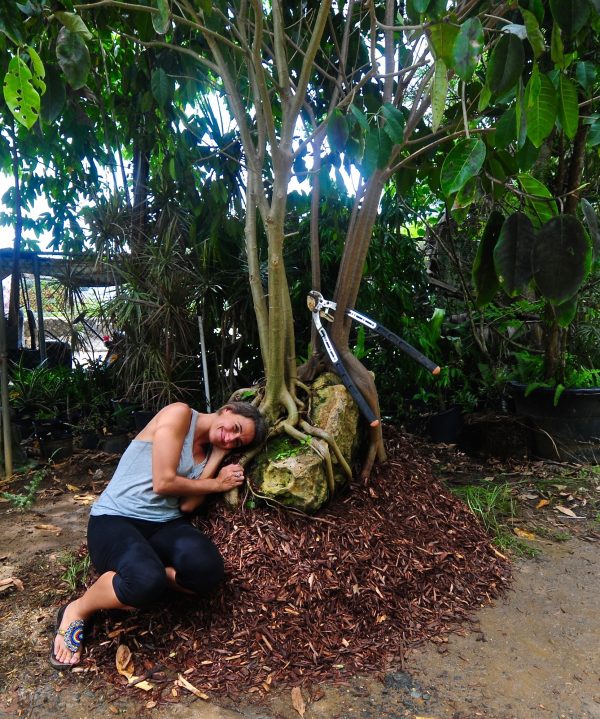 Considering the time line on "infinito", the arte_FITS's director asked if I could come up with another project while being a gust of Foundation.
In Berlin, I started building sculptural structures using knots as both a structural and sculptural element. What intrigues me, is the possibility of building complex architectural environments out of a soft materials such ropes, yet making it strong using knots engineering qualities .
Truth, I had never even pursued it more than a couple of doodles in my studio so I had to be open about my limitation with arte_FITS Director. I explained my desire and challenges to Carolina. I would take the risk, if they were willing to take it with me.
When she answer "go for it", I was equally scared as I was exited. It is so precious to find an institution openly working as your partner in crime the way arte_FITS dose, especially when working with large scale installations.
It was important for me to do my best to honor arte_FITS supportive and courageous spirit.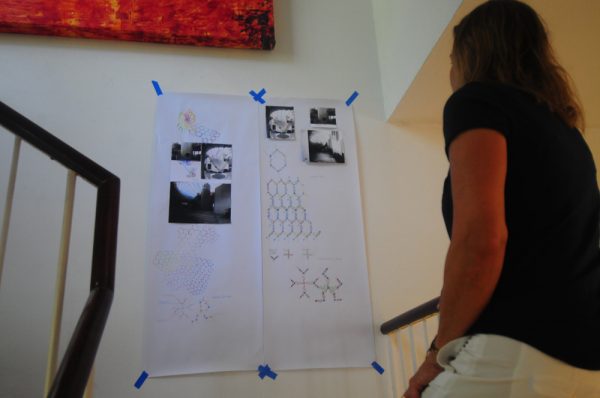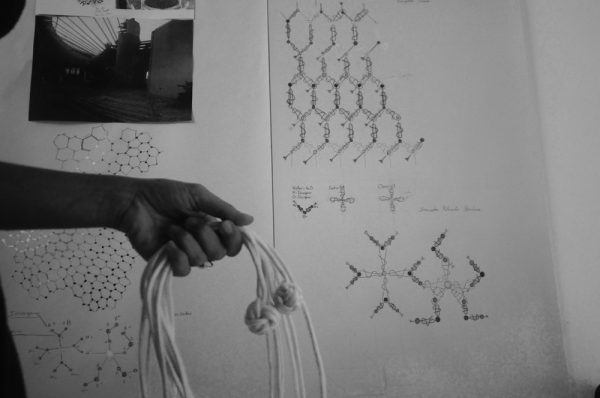 I got to work right away.
Fist step was to find a location. Then, within it, a structural "fil rouge" that will bind the work together. The final pick was Lo Viento, located on the Dorado beach and part of ocean sport center. Here, the knots and rope tight well with the maritime surrounding but that was not enough. Water, wind, natural surrounding and people interaction with the place had to be part of that conversation.
I went back to the studio sketching and tinkering, looking at ways to bind space and it surrounding with the work . I researched molecules structure and architecture using it as the building block of the installation.
I was particularly interested in Ocean molecular composition and water.
Here are some sketches and tinkering.
Now the challenge is scale to size. Installing in 10 days.